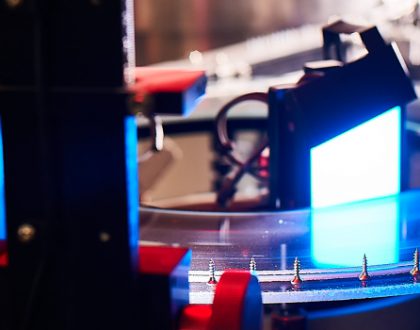 AUTOMATIC OPTICAL SORTING MACHINE – TYPE 1
Find out more
AUTOMATIC OPTICAL SORTING MACHINE – TYPE 1
Optical sorting machines introduced in Marcopol Quality Control Department are the answer to the high requirements of our Customers. The state-of-the-art digital technology, sensitive CCD cameras and a range of rotating sorting discs of different thickness ensure the highest precision in quality control of every product. The optical sorting technology combines the recognition of, among other things: diameter, size, shape and length of the shank with the detection of coating micro-defects, or damage to the first coil of the thread and its corrugation. The automatic control process guarantees our Customers stability and quality.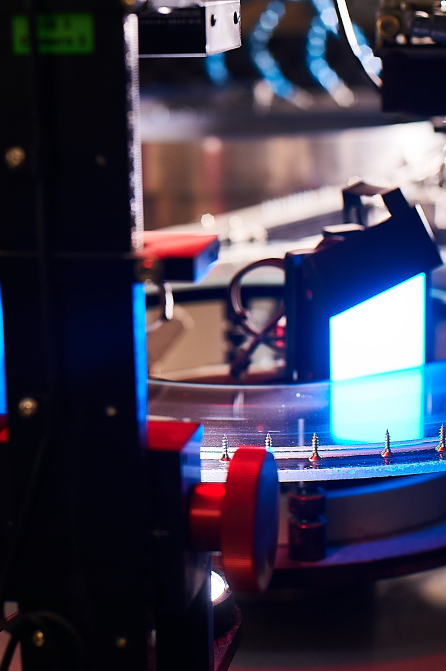 INTENDED USE: Quality control and sorting of small products such as: metric screws, wood screws, sheet metal screws and bolts up to 25 mm in length and 2.5-10 mm in diameter.
SCOPE OF OPERATION: range of diameters of tested products: M 2,5 – M 10 mm, maximum length of tested products: less than 25 mm.
SCOPE OF TESTING: the following parameters can be checked: diameter/height/head shape/, shape/defect of recess, thread outline/pitch, shank perpendicularity, total length, shank length, first coil of thread, wavy thread, cracks, coating defects, thread diameter, core diameter, thread defect, insertion length/diameter.
PRODUCTIVITY: 400 pieces per minute.