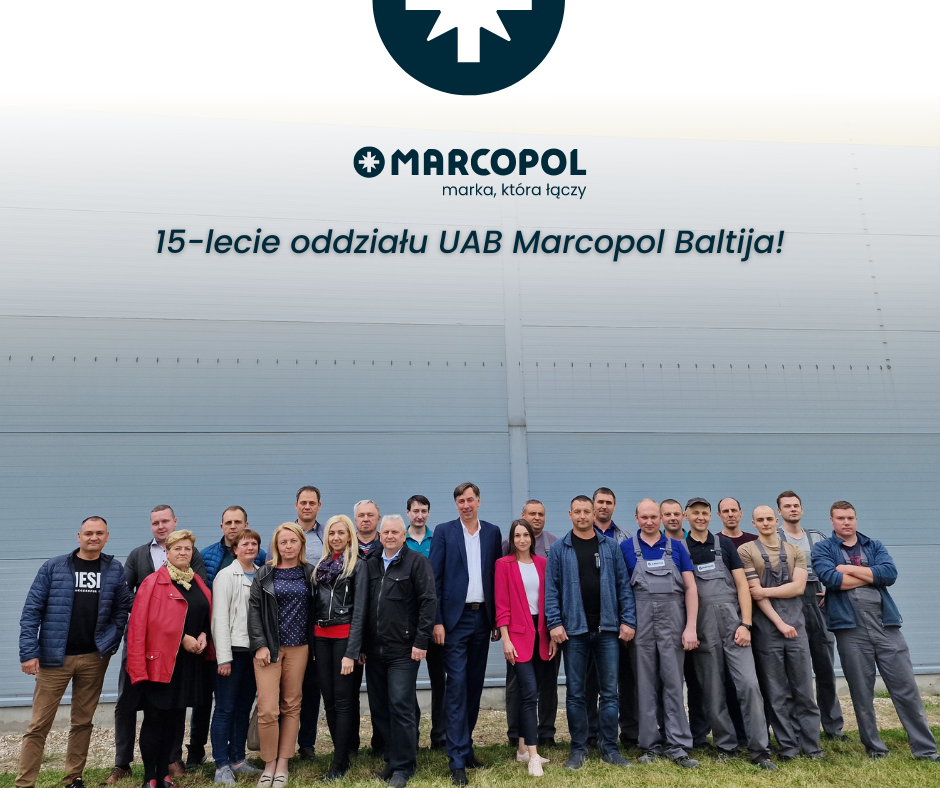 We focus on Marcopol dynamic growth in the region
We talk to Andrzej Rynkiewicz, director of UAB Marcopol Baltija, about Marcopol's presence in Lithuania and Estonia, history and future plans.
15 years is a long time. How has the fastener market changed in Lithuania?
Product quality issues have come to the forefront – the customer wants a reliable product. For the construction market, all fasteners should have the appropriate quality certificates. New products have emerged that displace traditional solutions – for example, construction screws instead of ordinary wood screws. We, as UAB Marcopol Baltija, have grown during this time, we have become one of the market leaders in fasteners.
How many branches of Marcopol can be found in Lithuania?
We currently have four branches in Lithuania in all major cities – Vilnius, Kaunas, Klaipeda and Šiauliai. We also have a representative in Estonia.
What kind of fasteners are popular with customers?
We are a leading supplier to the furniture industry, to the construction sector and to industry Metal screws, sheet metal screws, rivets – these are our strongest items in Lithuania.
Is the furniture industry the main driving force in Lithuania? Can you point to another sphere that determines the strength of the Lithuanian economy?
The timber industry, including furniture, is strongly developed in Lithuania and is one of the driving forces of the Lithuanian economy. We have a strong presence in this industry. The vast majority of production is exported. What most strongly influences the country's development is undoubtedly the construction sector, which has been thriving for several years – both residential and commercial construction.
How many people work at Marcopol in Lithuania?
There are currently 33 employees at UAB Marcopol Baltija.
Are the effects of the war in Ukraine being felt in Lithuanian industry? It is mainly about gas supply and electricity?
We have no problem with the availability of electricity or gas. For several years Lithuania has had a gas port in Klaipeda, which secures 100% of Lithuania's needs, and now we also re-export gas to other countries, including Poland. The big problem, however, is prices, especially for electricity. In Lithuania, we have electricity twice as expensive as in Poland.
What are your plans for the near future. Do you want to expand and invest in new branches?
We have a major investment planned for next year – we are moving to a new warehouse in Vilnius at the beginning of the year. The warehouse space will double in size – to 2,500 sqm. We will thus increase the availability of goods for our customers and expand our assortment. This will allow further dynamic development of Marcopol in our region.
What is it to wish you for the next years of your activities in Lithuania?
May the coming years bring no surprises for all of us in the form of COVID-19, armed conflicts, energy crises and inflation.