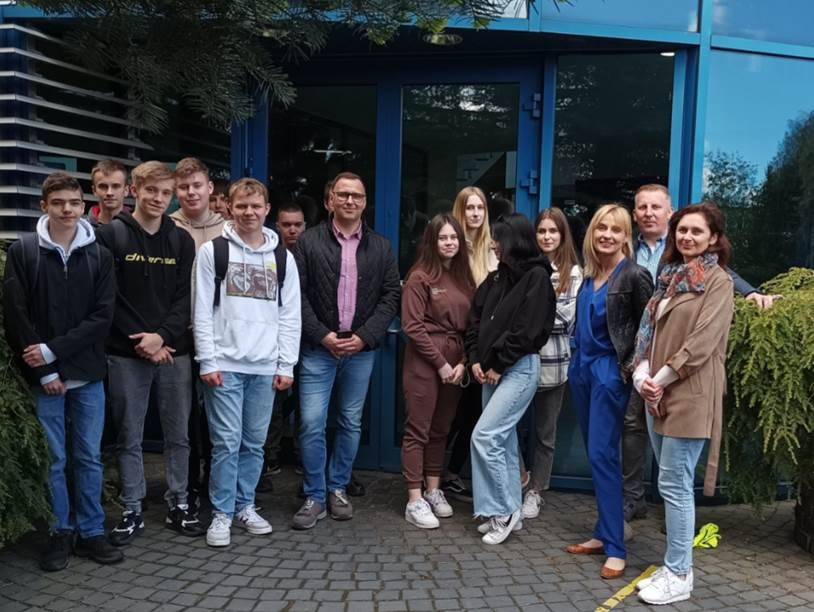 Why take an internship at Marcopol?
If you are considering taking up an apprenticeship with our company, there are many reasons why you should consider it.
Apprenticeships, above all, can open up many potential opportunities for you to grow. By taking advantage of our experience, you can ensure that you have valuable work experience before you even start your career.
Internships will certainly help you make more informed decisions about your future plans – both educational and professional. Do you want to consciously plan your career? Choose an internship opportunity at Marcopol!
Developing hard and soft skills
Apprenticeships will help you gain skills that will be useful in the next stages of your career. These skills include not only the practical aspect – deepening your professional knowledge and experience, but also the development of soft skills competencies.
These include problem-solving, critical thinking or teamwork skills. Each of these skills is useful in different industries and can help you make a positive impression when applying for your dream job. With the experience you gain from your internship, you may also gain more opportunities for advancement in your future company.
Apprenticeships are also an opportunity to make new friends and build business relationships (networking). You will certainly have the opportunity to share your knowledge, insights and concerns during conversations during your internship.
Recruitment process not scary
By participating in the internship, you can learn about the recruitment process in practice. What does the initial interview look like? What is onboarding? What can you expect on your first day on the job? Not only will you learn the answers to these questions, and by entering the recruitment process you will feel more confident.
Your resume with experience
Apprenticeships are also an opportunity to start building your work experience into your resume. In many cases, participation in internships is an attitude that can positively influence the selection of your person in the recruitment process in other organizations.
Choosing an apprenticeship can help you jumpstart your future career path, earn while you learn, and develop skills and experience that will help you advance in your current position.
Apprenticeships are also a great option for people who want to start an interesting job right after high school.   Interested in an internship at Marcopol? Find out more by writing to us.
Author: Ewa Chomicz – Trela, HR Manager of Marcopol.